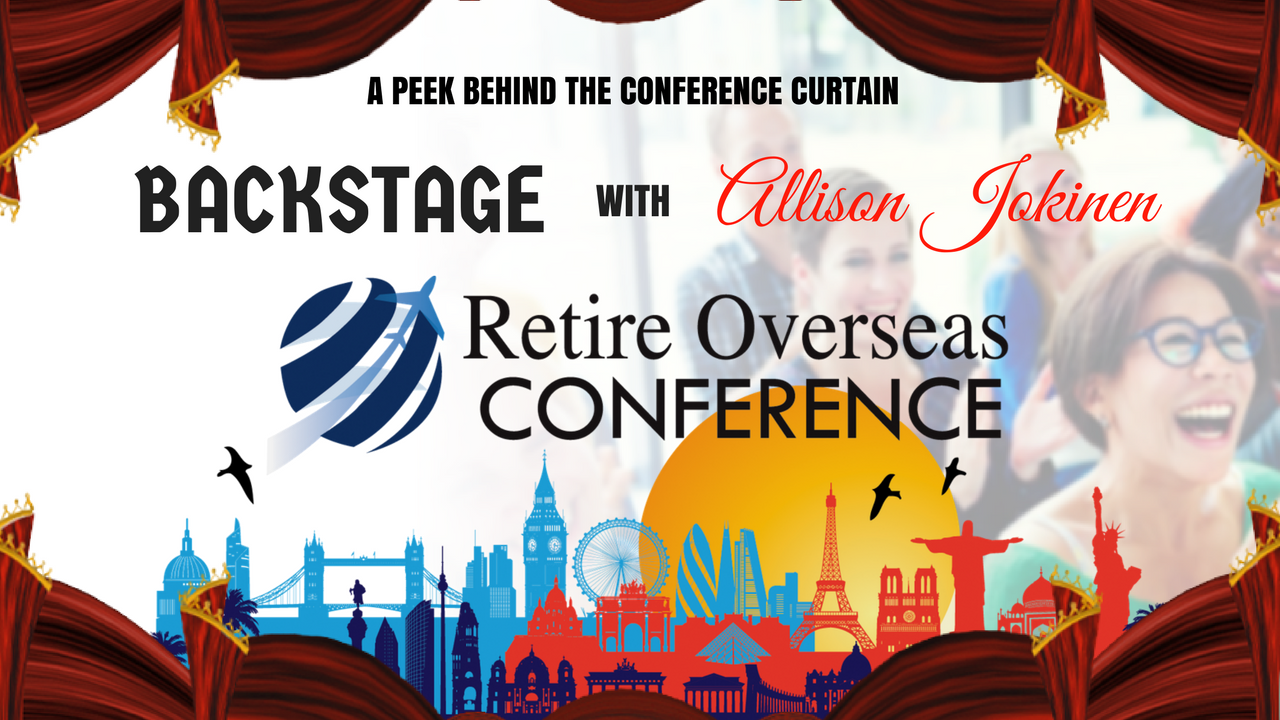 Dear Retire Overseas Conference Attendee,
Welcome to the very first issue of Backstage ROC: A Peek Behind The Conference Curtain.
My name is Allison Jokinen, Live and Invest Overseas' Senior Events Coordinator. Congratulations on taking this step toward realizing your living-and-investing-overseas goals. I'm sure you've been called crazy for doing it, but I have too.
I'm a young, ambitious Canadian whose been living in Panama City, Panama, for two-and-a-half years, working closely with Conference Director Valentine Fouché and Anmylene Blanco, our Conference Assistant. We've been planning and pulling together Live and Invest Overseas' top contacts from around the globe to congregate with you and me in Las Vegas this Sept. 8–11, 2018.
Each month I'll be updating you on what's going on in the Retire Overseas Conference (ROC) world—a peek behind our conference curtain, if you will. This year will be my third Retire Overseas Conference, but my first time reaching out to you, our attendees, via e-letter.
Whether it's a new speaker added to our roster, tips and tricks to navigating your where-to-be-overseas decisions, past-conference goers sharing their now-expat stories, conference reminders, important facts and updates about our 21 destinations, or even exciting news about what's going on Sin City while you're in town, I aspire to cover it!
I thought this would be a great way to keep you updated and looking forward to the conference—but I also hope that this serves as a reminder for you to get in contact with me, too! I'd love to know what you want to hear about, what you're concerned about, what your overseas plans are, and where you hope this conference will take you. Please, write to me, and I'd be happy to either cover your queries in my next dispatch or reach out to you directly for some one-on-one assistance.
So… to start things off, I want to keep my preliminary letter simple and light with some conference basics and an introduction to our Conference Team…
Where And When Is The Conference?
This year, our eighth Retire Overseas Conference will take place at the Excalibur Hotel and Casino, Sept. 8–11, 2018. We'll begin promptly at 1 p.m. on Saturday, Sept. 8, and end around 7 p.m. on Tuesday, Sept. 11. We suggest arriving at least one day prior and leaving at least one day after the event as its schedule is bursting at the seams (you'll be exhausted by the end of it, and we will too)… unless you're on a tight schedule, of course.
Our venue is just one of many of my favorite parts about this conference! This Medieval-themed hotel is located right on the strip and provides endless entertainment and dining options for your stay… and we won't hold it against you if you lose track of time playing blackjack all night in the hotel casino, grab a slice of pizza and a coffee for breakfast at the buffet, and then wander down to join us in the conference center. We'll give you enough time over lunch to grab a power nap by the Mediterranean-inspired pool to re-energize for the rest of the day.
What's Included?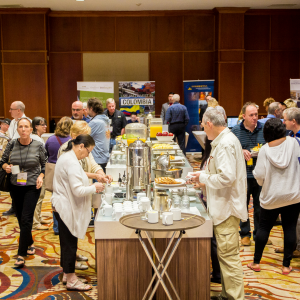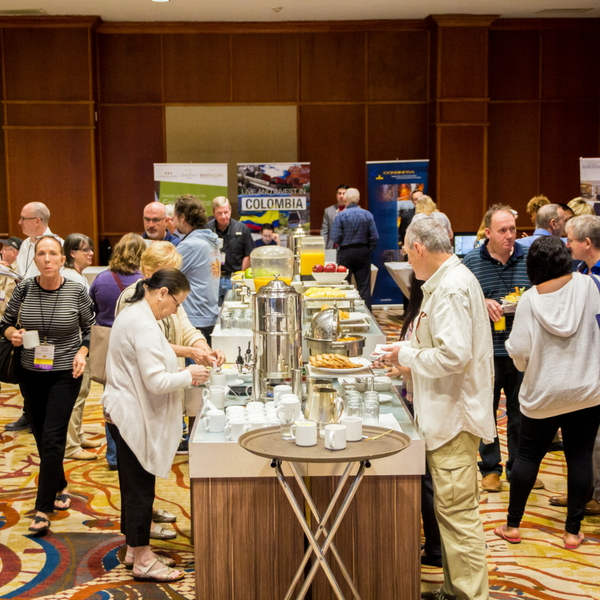 Now that you've paid and registered, you're guaranteed access to both our meeting space and exhibit hall for the full three-and-a-half days, with two coffee breaks per day, and a welcome cocktail reception on the first night.
[Haven't registered yet? Go here now!]
If you're a Live and Invest Overseas Premium Member, you'll benefit from an additional, more exclusive reception on the second evening—an even better opportunity to chat one-on-one with our speakers over a cocktail or snack. Not a Premium Member (or not sure if you are one)? See our menu of Premium Memberships here.
And, don't forget, as a conference attendee—premium or not—we'll send you every presentation and recording compiled and edited into one easy-to-navigate webpage. We'll automatically send you the link as soon as it's ready (about two weeks after the conference wraps up). Keep this in mind, and don't worry about taking copious amounts of notes during the event.
What About Accommodation?
We've negotiated a special rate at the Excalibur Hotel and Casino for our conference attendees. You've been sent all the details and terms about our rate in your conference Welcome Letter. Once you've review all of the terms and you'd like to book your room with our discount, follow this link.
What Will I Hear About At The Retire Overseas Conference?
Our assembly of far-flung speakers made up of expats, lawyers, real estate developers, tax and insurance experts, and more (who all happen to be another favorite part of the conference for me… watch this space for more details about our lineup) will present all the good—and bad—of our 21 favorite countries for living and investing.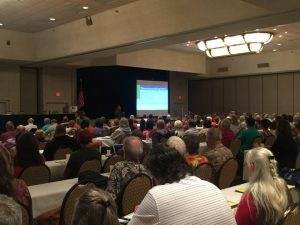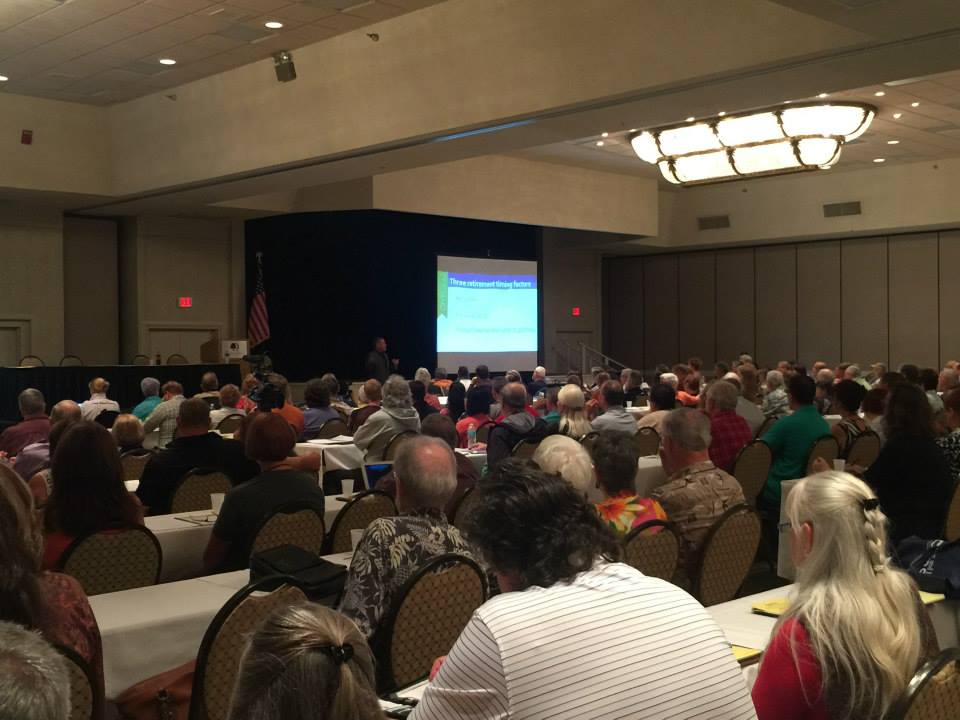 Our country presentations will touch on all the basic but good-to-know points (population, location, language, currency, climate, and politics), as well as details of day-to-day living, monthly budgeting, and any other noteworthy items—from pollution to splendor—of each place. They'll all follow the same format, making it easy for you to compare and contrast each destination's pros and cons.
Also covered will be 2018's best investment opportunities… from agriculture to real estate to taxis… from which you'll be able to start investing in straight away should your pockets allow for it.
We've also managed to squeeze in eight thought-provoking and informational workshops that will put you on track with all the practical information you'll need to know regarding finances, timing, health care and insurance, and much, much more… Again, I'll go into further detail about these workshops in an upcoming issue.
And, all of this is not meant to overlook the many conversations you'll have with hundreds of like-minded individuals thinking about taking the same "crazy" steps as you and me—these conversations prove to be more valuable than you'd expect, providing life-long friendships and support systems you might not otherwise build.
We're looking forward to it! I can't wait to meet you in Vegas.
Meet The Conference Team
Year after year, the Retire Overseas Conference is our biggest event on our calendar, and 2018 is posed to be our biggest year yet. Keeping up with the planning, the customer service, and the execution of such a production requires a team. While we chip away at our conference to-do lists, we're standing by, ready to answer any of your conference questions. We're just a quick phone call or email away, and we can't wait to meet you this September!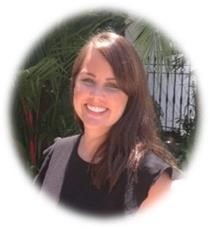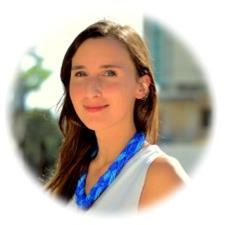 Have A Pressing Question About The Retire Overseas Conference?
Get in touch with us at RetireOverseasConference@liveandinvestoverseas.com. Your question will either be responded to directly or addressed in an upcoming Backstage ROC letter.
Until next time,
Allison Jokinen
Senior Events Coordinator