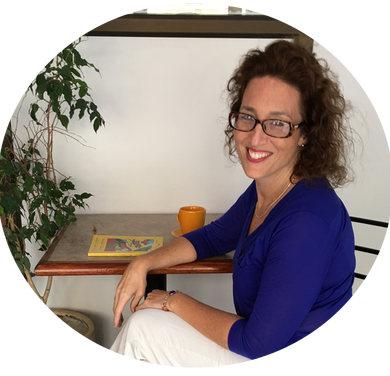 Amy Prisco
Licensed Realtor in Ecuador
Amy Prisco is a well-known figure in the Ecuadorian community amongst expats and locals alike, having boots on the ground experience in-country for twelve years.  By providing an exemplary level of professionalism and customer service, she has gained the trust of many through her dealings in her primary business which offers clients a boutique full-service one-stop real estate shop experience. Her commitment to integrity and transparency, coupled with her bicultural knowledge and skills, have afforded her a stellar reputation as a top expert in the local Salinas area real estate market.
The native New Yorker made the full-time move to Ecuador in 2007 after having traveled solo around the country in 2006. Having settled in the coastal town of Salinas in 2008 where she began her real estate career, Amy used her experience, financial knowledge, and Spanish language ability to eventually open and manage the first Re/Max real estate franchise office in Salinas from 2013-2017. During that time, she used her entrepreneurial abilities to also develop two businesses to complement her real estate services: The Amigo Center, a relocation services solution center for foreigners moving to Ecuador, and Pioneer Travel which offered local transportation and tours.
Ms. Prisco offers a complete array of real estate services for her clients including purchases, sales, rentals, property area tours, management of properties, closing paperwork consultations, as well as project oversight for small remodels or outfitting.  Her main territory is the province of Santa Elena with particular focus on Salinas and coastal communities along the Ruta del Spondylus, having sold properties from Playas to Puerto Cayo to both national and international clients.  Amy works with many accredited colleagues country-wide to help find the best options for her clients.
Amy was the first foreigner to obtain the Ecuadorian real estate license in 2010 which currently remains active with the Guayaquil Realtor Association (#166-G), and was previously licensed in New York State.  She was also the first person in Ecuador to obtain the Institute for Luxury Home Marketing designation, also still active.  Amy recently earned (2018) the licensed translator and interpreter certification (#2460462).
Aside from having managed multiple private properties, Amy has been the Administrator of several prestigious condominium buildings in Salinas including both The Alamar and The Phoenix.  She has her TESOL/TEFL/TEFL certification and has taught English as a Foreign Language at the Ecuadorian Naval Officer University (ESSUNA) in Salinas as well as at La Universidad Peninsular in Santa Elena (UPSE). Her prior work experience in New York revolved around the financial markets and included tenure at Estabrook Capital Management in mid-town Manhattan, and LEXCO Wealth Management of Tarrytown, NY where she was Director of Operations and held the Series 7, 63 and 65 licenses.
Amy earned a Master in Business Administration (MBA) in Financial Management from Iona College in New Rochelle, N.Y. (1999). She also holds a Masters in Spanish Literature and Linguistics from Middlebury College in Madrid, Spain (1994). Her Bachelor of Arts Degree in Spanish is from Siena College in Loudonville, N.Y. where she participated in the International Studies, Foreign Languages ​​and Business Program (1993).
Her contributions to the Ecuadorian community include: Warden for the USA Consulate General in Guayaquil (2008 to present); on-call member of the Race Committee of the Salinas Yacht Club (2008-present); Secondary Vocal, Board of Directors ACBIR: Association of Realtors in the province of Guayas (2013-2014); charter member of the Salinas Spondylus Rotary Club (2016-2018); pro-Treasurer of ACBIRSE, the charter Real Estate Association of Santa Elena (2017); and member, Board of Directors FOSMO (Friends of Santa Maria Orphanage) located in Olón (2019-present).
Amy is fluent in English and Spanish and provides services in both languages to her Ecuadorian as well as International clients.