"This conference exceeded our expectations completely… it was honest, it was down-to-earth, and we met a lot of people who had lived in the countries that the conference is talking about… not just book knowledge, not just internet knowledge, but actually been there and done it!"
Larry F., Montana
Retire Overseas Conference Past Attendee
The networking has just been out of this world, incredible, people all over the world, so nice, so willing to help you…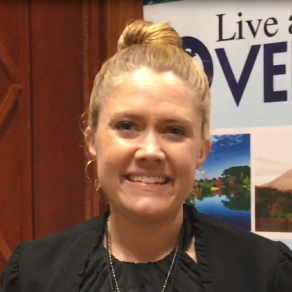 We have confirmation of what we hoped and answers for the questions we had–finally!
My expectations were exceeded!
I didn't really know what to expect—this was our first seminar. But, since we chose to purchase the All Access Pass, we'll be seeing you again!
We have learned so much here… We came here with SO MANY questions, I would say all of which were answered! This EXCEEDED my expectations!
Went way above and beyond my expectations. Appreciated all of the investment options! I would highly recommend the conference to family and friends.
It exceeded my expectations. I was resistant to the idea but came to please my spouse. I became very engaged with your help… I am now ready to move forward with a move. Now to visit and make a final decision!
My brain is overflowing. Not only did I hear good speakers, learn important information, etc., but I also met wonderful people who were attending the conference.
Great speakers, well run, used time well… great snacks, good vendors.
It keeps getting better the more conferences we attend. Last year we were overwhelmed by all of the info. Now it's becoming a bit clearer.
Very informative. Thank you.
This conference is worth at least twice the price! The panel discussions and the information presented has been a wealth of information, and probably saved me a lot of time and money!
Excellent information. Speakers are very knowledgeable and engaging in their presentation. My attendance at this conference is of genuine value and very worthwhile. I commend your tireless efforts to bring this knowledge to your members. Thank you.
Well presented and highly informative and organized
We have been looking into overseas living for several years. This conference is answering the questions we've been asking as a couple.
The education you walk away with is superb. They answer a lot of questions you don't even think about.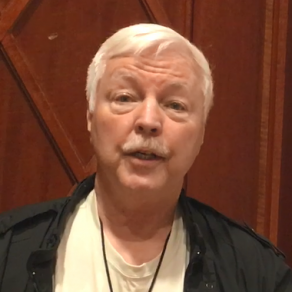 I have been wonderfully overwhelmed. My goodness what a production! I am so very glad that we were able to be here for these presentations. You have really jarred me. I have begun thinking in broader terms and I thank you for that.
The conference far surpassed our expectations. All of the presentations were structured very well and the presenters were very knowledgeable. We left with a wealth of information that would have taken us months or years to gather on our own. We recommend the conference to anyone interested in living and/or investing overseas.
Thank you. You and your staff have put in long hours keeping the conference running smoothly…
What a team Lief and Kathleen have put together! I'm so impressed with the extent of professional knowledge present in each of the speaker's presentations.
I think the info and people I've met
are super high quality and in the first day has
more than paid for the expense of the trip.
I feel much better prepared and therefore more confident in planning to retire in another country.
The absolute finest conference I ever attended.
Topics were great. Presenters were wonderful.
Your staff was outstanding.
The speakers are knowledgeable, they also are very good at being accessible, both before and after the individual sessions…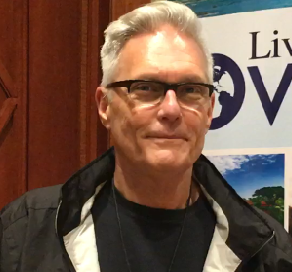 I was thrilled at the extent of the info available at the conference and so enjoyed many of the speakers.
Lief and Kathleen: You folks are amazing!!
You provide invaluable info that is affordable and in a concise format whereas I might normally need to be wealthy to be able to pay, and probably far more dearly, for great info, great investment opportunities, and great people to work with while being able to take care of my interests.
Supercalifragilisticexpialidocious!
Once again superbly organized, well-delivered, on time,
straightforward and relevant topics.
Conference for me has been excellent —
exceeded expectations.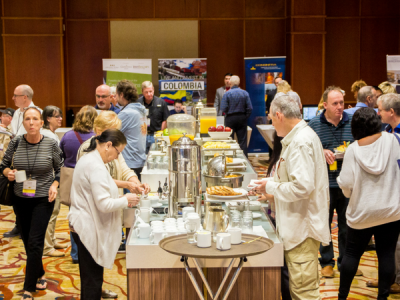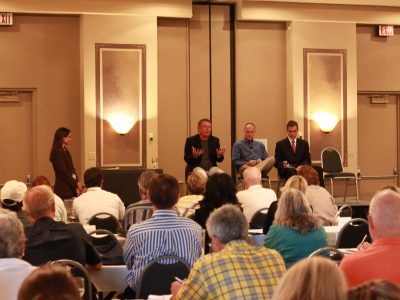 And That's Not All They Had To Say...
Good exposure to some really interesting opportunities for investment and income outside of the U.S."
–Joe Shimmon, United States
Wonderful program, I think it´s probably the best we´ve been to yet (out of 4). Very helpful informative! Thanks again!"
–Nick Furchner, United States
Quality of presentations and presenters outstanding!"
–Christine King, United States
I'm glad I came."
— Gus C., United States
Being a tag along [to the conference], I wasn't expecting to be engaged. But, I am now intrigued and inspired."
–J. S. , United States
Great source of reliable information from trusted, proven sources."

–Jim Corace, United States
Love the workshop panels. Great for clarification."
— Sue R., United States
The workshops are excellent – allowing people to ask more questions and allowing varying points of view."
— Cappy S., Panama
As a 'young' (40) retiree, I really appreciated the candor during the sessions. The information provided was real and thought provoking. I already feel like the foundation I'm building for my future is stronger! I was only focusing on Central and South America until Nikki's session – Bravo!! Italy will definitely get a second look."
–Ria Aiken, United States
I have lived/worked in both Spain & Mexico; have spent a lot of time in other countries. These workshops are excellent for 'whetting the appetite' of perspective expats."
–Jon Bell, United States
Yes, in spades! I came hoping to gain some insightful information on various countries and hoped to meet a couple of contacts and a couple of likeminded future expats. I left with rock solid tax and investment strategies (not just advice), a slew of important contacts in more countries across more fields than I could have imagined and new friends from all over. Thank you Kathleen & Lief & LIO!"
–Scot Cave, United States
Exceeded my expectations. Sessions, speakers, format helped my decision-making process."
–Darla Chamness, United States
All speakers well versed and down to earth and easily understandable comments. Liked humorous and droll sense of humor displayed by several of advisers. Considered fees well worth the cost. Thank you."
–Jane Chance and Bob Abels, United States
Quality of information is excellent. Great presenters. Very worthwhile conference. Great information. Helped define a lot of ideas. Biggest eye-opener – that retiring in France (or Italy) are worth considering and affordable."
–P.D., United States
Take The First Step To Your New Life Overseas...
Reserve your seat online now while tickets last, or call us at 1-888-627-8834 x2