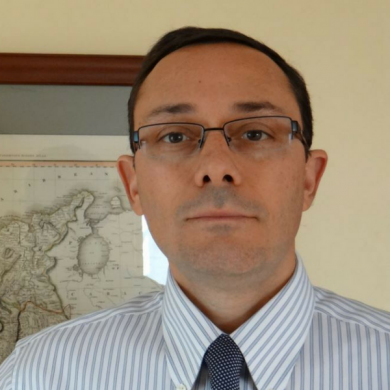 Andrew Straus is co-founder, General Partner and Chairman of the Board of Consinfra. For more than 5 years Andrew has been responsible for the real estate investment portfolio and its risk management. Prior to Consinfra, Andrew acquired extensive management and finance experience as Division Manager, Executive Vice President and CFO of Juval, a highly diversified manufacturing and services multinational comprised of 7 wholly owned enterprises and 3 joint venture companies in the aluminum, foundry, mining, steel, cement, construction and infrastructure industries in 5 countries.
As Division Manager Andrew's work involved offering and negotiating global supply agreements with the largest steel, cement, aluminum and mining companies in the world such as Cemex, Lafarge, Holcim, ArcelorMittal, Gerdau, Alcan, Alcoa, Grupo Mexico, and more. As CFO Andrew's work included the implementation of financial metrics, cash flow management, investment portfolio allocation, and planning future financial performance with financial forecasts, sensitivity analysis, scenario analysis, cash flow forecasts, cash budgets and more.
Other financial experience include being investment counsel for clients investing assets with Investar LLC and Prudential Securities and being a Hedge Fund Advisor for Chapin Associates LLC who's Information and Technology Fund was one of the best performing Hedge funds in 1999 with a return of over 330%.
Andrew is a Passive House Certified Builder and has studied at the Private Equity Institute in New York, holds an Economics and Philosophy degree from Brandeis University, and is alumnus of Harvard Business School. Andrew also completed a post graduate certificate in Real Estate Finance from Middlesex University in the UK, and participated in the Generative Leadership Program™(GLP) of the Institute for Generative Leadership.
Andrew is active in the community and is on the Board of the Harvard Club of Delaware and on the Board of the Harvard Club of Philadelphia.