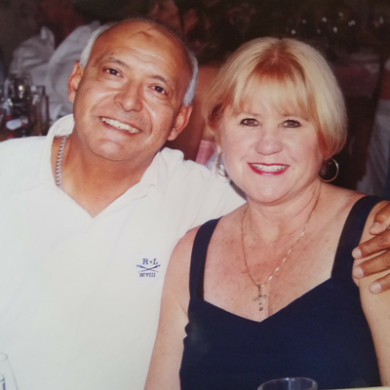 Carlos and Sandra Munguia
Founders, Vista Encantada Eco-Club
In 2001, Carlos and Sandra formed the company, Blooming Enterprises, LLC an import/export business in Sacramento, California.  During this time, they worked with Chinese manufacturers to develop their own name brand air conditioner to import into Mexico.  Carlos and Sandra simultaneously formed Blooming Enterprises, a corporation in Colima, Mexico, to market and install the imported air conditioner units.  Later on, they expanded to three locations in Mexico, the third being Puerto Vallarta.
Carlos and Sandra formed Blooming International Real Estate and Development Corporation in Nuevo Vallarta, Nayarit, Mexico, and soon partnered with a contractor and built custom homes.  They also sold real estate and built custom homes for three years in the Puerto Vallarta area.
The couple formed Vista Encantada Eco-Club Corporation in Nayarit, Mexico and bought a 10 hectare parcel (25 acres). They subsequently purchased an adjacent 6 hectare parcel (15 acres). Soon after, they went through the regularization process to privatize the parcels and completed Environmental Impact, Subdivision and Condominium Regime. Following this process, Carlos and Sandra went through all approval processes for the parcels, including land use, construction, environmental, forestry, and archeological.
Carlos's passion for the project has brought the attention and support of government entities and individuals from the municipal, state senate and Federal level. Vista Encantada Eco-Club is a model development for the Municipality of Compostela, Nayarit, Mexico.  With the support and friendship of the municipal government of Compostela, Nayarit and strong backing from Carlos's friends in the Senate, the vision of Vista Encantada has become a reality.