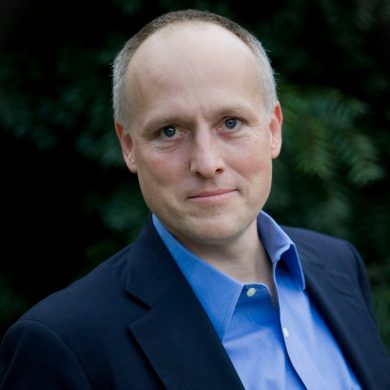 Michael Cobb
CEO of ECI Development
Michael Cobb is a regular speaker at our annual Offshore Wealth Summit, covering the topics of offshore real estate finance, development, and ownership.
At the height of a successful career in the computer industry, Mr. Cobb left to pursue more pioneering opportunities in the emerging real estate markets of Central America. In 1996, he and his business partner formed a company, Exotic Caye International, to provide loans to North Americans purchasing properties in Belize, Honduras, Costa Rica and throughout the region. As the need for capital outstripped the supply, the mortgage company was converted to an international bank under the jurisdiction of Belize. As Caye International Bank, it continues to provide mortgage services, but has expanded its services to encompass the full realm of financial products.
With a strong focus on consumer need, Mr. Cobb accurately predicted the growing need for high quality, residential product for North American Baby Boomer retirees in the region. He led the group into real estate development and created a holding company called ECI Development for several properties including a resort on Ambergris Caye, Belize.
ECI is now a multi-country developer with projects in 4 countries of Latin America, Belize, Nicaragua, Costa Rica, and Panama. Communities are planned in Ecuador and Chile as well. The model pursued is based on the Del Webb Sun City active senior communities in the U.S. with a focus on serving these consumers in multiple countries and geographies in the region.
In August of 2000, ECI Development purchased 3.5 miles of Pacific Beachfront property due west of Managua, Nicaragua. Residents of this master planned community now enjoy world-class infrastructure, a golf course, homes and condominium units. In February of 2006, the ECI Development group acquired 1100 acres and 3km of coastline in Costa Rica, setting the stage for expansion into this popular market. In 2008, the group merged an ocean front resort in Belize with a much larger property off the water including pool, tennis courts and fitness center to create the Baymen Gardens Residential Community, the first of its kind on Ambergris Caye. In 2012, ECI Development purchased a position in a new project in Panama adding over 700 acres and another mile of Pacific beachfront to their holdings.
Michael has been a consultant, hosted a weekly radio program, contributes regularly to overseas publications, sits on the board of several International companies, gives counsel to various real estate projects throughout Central America, and serves on the Presidents Advisory Group for the National Association of Realtors, NAR. Since 2002, Michael, his wife Carol, and 2 daughters, Amanda and Emily make their home in Central America.